Protected Geographical
Indication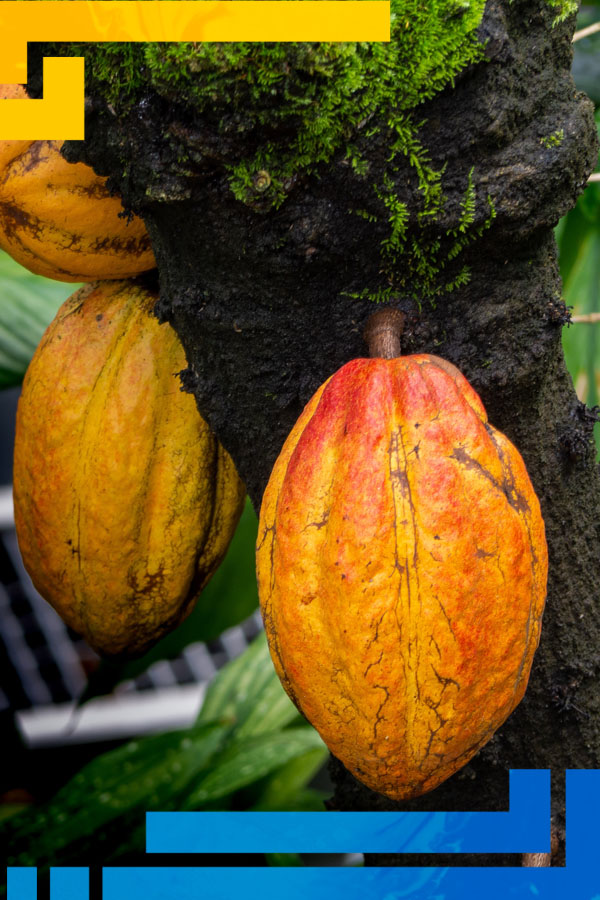 What is a Protected Geographical Indication?
They are distinctive signs that identify a product as originating in the territory of a country, a region or locality of that territory, when a certain quality, reputation or
other characteristic of the product is essentially attributable to its geographical origin.
Article 22 of the TRIPS Agreement
What is an Appellation of Origin?
¨The appellation of origin of a country, region or locality which serves to designate a product originating therein, the quality or characteristics of which are due exclusively or essentially to the geographical environment, including natural and human factors¨.
Article 2, Lisbon Agreement
Who can apply for a Geographical Indication in Venezuela? 
Duly organized groups of producers directly engaged in the extraction, production, manufacture or processing of the products intended to be covered by the Geographical Indication; national, state, municipal, communal, indigenous peoples and other local communities with legal personality, chambers or associations of manufacturers or producers, whose territorial scope corresponds to the geographical indications or appellations of origin applied for.

Appellations of Origin granted by SAPI 
Chuao Cocoa 
Granted: Resolution 02006. Bulletin 443 dated November 22, 2000.
Renewed. Bulletin 568 November 14, 2016.
Product: Cocoa 
Delimited geographic area 
Hacienda Campesina de Chuao. Located in the town of Chuao, Santiago Mariño Autonomous Municipality, Chuao Parish, Aragua State. North latitude 10°, 29'46.8¨ and west longitude 67°, 31'58.7¨.
Internal Control Organ 
Empresa Campesina de Chuao
Cocuy de Pecaya
Granted: Resolution 0287. Bulletin 445 of June 1, 2001. Renewal of resolution 238. Bulletin 568, November 14, 2016.
Product: Spirit drink Cocuy
Delimited geographical area 
Town of Pecaya, Sucre municipality of Falcón state, located at 369 masl, with latitude 11°, 04'30¨ and longitude 69°, 51'37¨.
Internal control body 
Cocuy de Pecaya Regulatory Council
Rum from Venezuela 
Granted: Resolution 798. Bulletin 459, November 04, 2003. Renewed Resolution 161. Bulletin 596, August 28, 2019.
Product: Rum 
Beneficiaries: Rum Companies
Delimited geographical area 
States: Aragua, Lara, Miranda, Monagas, Sucre, Portuguesa and Yaracuy.
Internal control body 
Civil Association Rum Promotion Fund of Venezuela (Fonpronven)
Protected Geographical Indications granted by SAPI 
Cocuy Larense
Granted: Resolution 624. Bulletin N° 609, July 2021 Reprint. Resolution 731 Bulletin 610, 05 August 2021.
Product: Cocuy
Delimited geographic area 
State of Lara
Initial beneficiary: Government of the State of Lara
Carenero Cocoa
Granted: Resolution 623. Bulletin 609. 02 July 2021.
Product: Cocoa 
Initial beneficiary: Government of the Bolivarian State of Miranda.
Delimited geographic area
Barlovento Region
Cacao Caripito
Granted: Resolution 1046. Bulletin 612, November 15, 2021.
Product: Cocoa Seeds
Initial beneficiary: Sociedad Civil Consejo Regulador de la Denominación de Origen Cacao de Caripito (Regulatory Council of the Cacao de Caripito Denomination of Origin).
Delimited geographic area 
Municipality Bolivar of the state of Monagas, capital Caripito (surface of 358 km2), bordered to the north and east by the state of Sucre, to the south by the municipality Punceres and to the west by the municipality Caripe.
Boconó Coffee

Granted: Resolution 1533. Bulletin 619, November 11, 2022.
Product: Coffee

Main beneficiary: Asociación Oro Verde C.A. (ASOVER), and Asociación Café de la Montaña y Alimentos Sociedad Agrícola (CAFEMSA).
Delimited geographic area 
Parishes: Boconó, El Carmen, Mosquey, Burbusay, Guaramacal, Monseñor Jáuregui, Rafael Rangel, San Miguel, Ayacucho and San José de Tostós in the municipality of Boconó, Trujillo State.
Cacao de Choroní

Granted: Resolution 1534. Bulletin 619, November 11, 2022.
Product: Cocoa beans

Beneficiary: Corporación Socialista del Cacao Venezolano S.A. and Grupo Cacaoro C.A.
Geographically delimited area
Choroní Parish, Girardot Municipality, Aragua State.